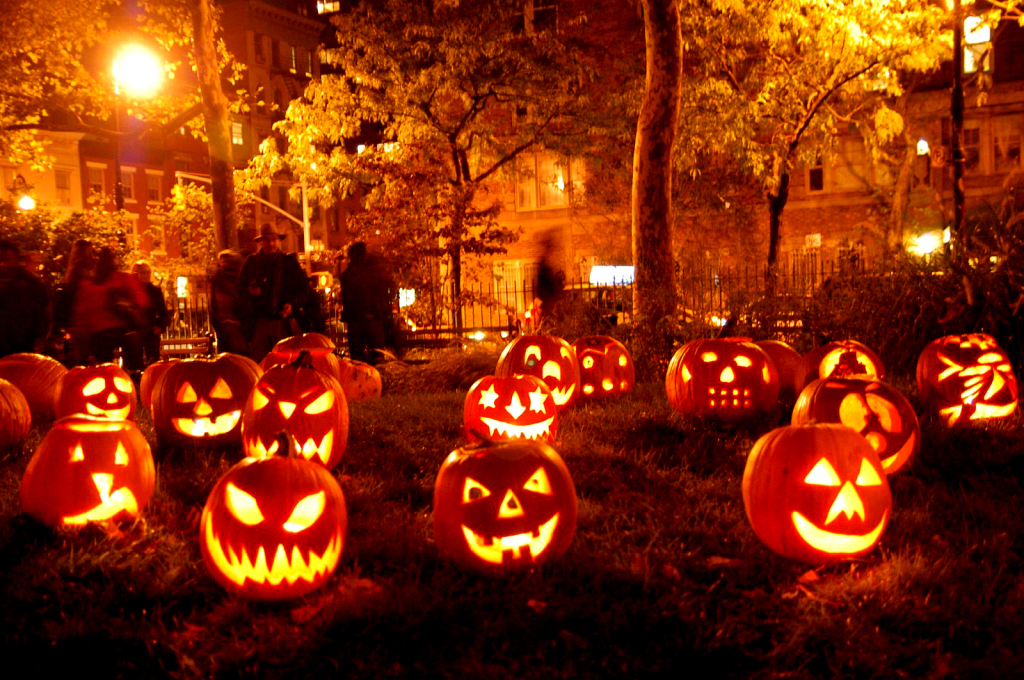 BOO! Ready to give your trick or treaters a bit of a fright? Try these 8 creative and fun ways to use LED lights this Halloween and see if you can't add a little more trick into your treats.
Pumpkins
Everyone carves a mean looking pumpkin, but you can add in all kinds of special effects, too, with a few strategically placed LED tea lights. Carve your pumpkin, then take your neon Frankenstein green lights and accentuate the carving with some back lighting.
Spirit jugs
Save up your milk jugs for a few weeks, as many as you need to line your walkway or to set out on an apartment balcony. Take a marker and draw some super spooky faces on the side opposite the handle. Then take some white or orange and black LED lights and fill each of the jugs. Line them up for a spooky entrance-way.
Lanterns
If you have trees or other places to hang lanterns, then create your own using plastic cups and different colors of LED lights. Take a marker and draw spooky faces on your cups. Or, if you are a little more ambitious, add in some cutouts for special effects. Cut wholes in the top and string them on a LED with green wire to create an eerie mood.
Scary eyeballs
You will have fun making this display and even more fun watching children's reactions when they realize what they are when they arrive at your door. Buy some ping pong balls, you'll need two dozen, and take a Christmas string of LED lights, long enough to frame your front door. Take your Sharpies and draw eyeballs, with veins on each of the balls. Then make wholes on the bottom to put in the LED light and hang up your eyeballs around your door frame.
Babies heads
This might be super creepy, but the effect is chilling and absolutely Halloween. Just like spirit jugs, take some plastic doll's heads and do not add any additional design elements. Simply stick the tea lights in side and they will be weird and fun.
Stick figures
Either attached to your little trick or treaters, or on frames to stand in your yard, you can make skeleton outlines easily with led lights. All you need is  two long sets of white LED lights that can be sewn into a black shirt/coat and pants or attached to sticks. Make your skeletons even more scary in your yard with a light skull on top.
Different colors, different vibes
The best reason to use LED lights is that you can create different moods with different light colors. Try using all purple lights because of the eerie glow it creates. Your trick or treaters will feel like they are in a graveyard during a fool moon. If you use yellow or orange, you can get the feeling of danger or fire.
Blinking lights
Use blinking LED lights as special effects around your home to give the feeling of a haunted house and danger ahead. Hang them down in rows like walking through heavy blankets and your trick or treaters will scream with delight.
With LED lights you can create creepy and exciting decorations, yet save money on your electricity bill. How are you using LED lights this Halloween?