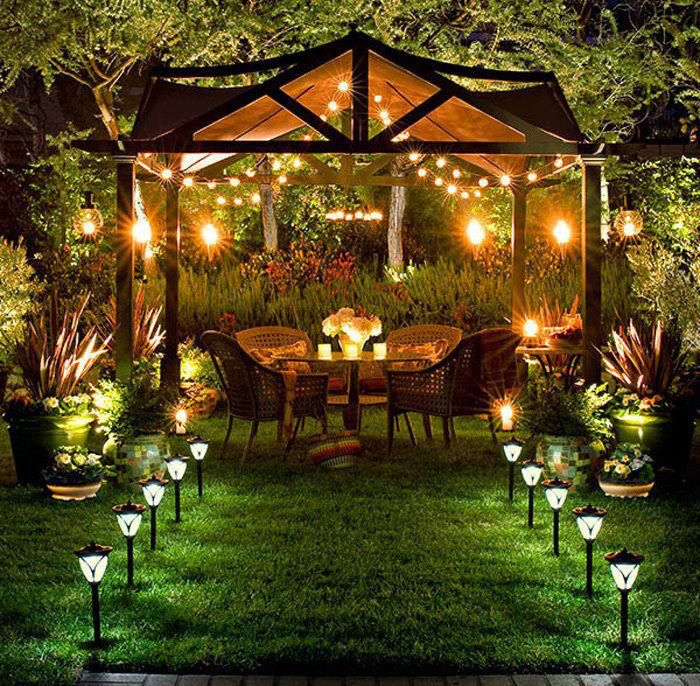 A great way to set different moods in different parts of the house is to use LED lighting. LEDs are cordless, come in many different colors and light intensities, and are extremely energy and cost efficient. Avoid the long cords of traditional lamps. Often times, you are overpaying on your electric bill if you only use incandescent bulbs in your home. Mix in some LED lights, which use a fraction of the energy traditional light bulbs use and are much brighter, and watch your energy usage drop every month. With LED lights, you can light your home effectively and set different moods in different rooms while saving money on your electric bill. It's a win-win-win.
Fine Dining.  Spruce up your next dinner party or romantic dinner with LED lights on your dining table. Get a glass cover and slip LED lights underneath it to dazzle your guests and dates. LED lights can have their brightness controlled. Set the lights under the glass covering to a soft glow, and you'll find yourself in a magical restaurant with food and atmosphere just for you. Simulate candle light without worrying about fire hazards or messy wax. Turn your dining room table into a magical spectacle of light.
Set the Mood Outdoors.  Light the path to your outdoor paradise with LED lighting in the back yard. Again, lights out on the patio or along your beautiful walkway can make it seem like you've transported yourself to a candle-lit Spanish villa. Soft lighting in the walkways can make your back yard safer without adding bright, ugly flood lights. You and your guests can still see where they're going without lighting up the whole neighborhood to do it. A warm, yellow-orange glow in your backyard can add a sense of romance while being safe and energy efficient.
Lighted Seating.  Have a home theater? Light the way to your seats with strips along the floor or add to the movie theater effect by adding LED lights to the seats themselves. The right amount of light can cast a warm, inviting feeling in your private theater. If your theater is your favorite chair, consider LED lights on its arms or legs to set the room aglow for movie night in your living room. Have fun with the colors. Set a soft red for horror movies, or a softer golden light for romantic comedies.
Basic Lighting Tips.  LED lights are great for setting the mood in various rooms, and saving some money while you're at it. They give you a great freedom in the color and style of the lights and can add both flair and somberness to any room for any occasion.
When you are decorating your interior, think about the lighting effects and what each room will likely be used for. The living room, for example, will likely be used to watch TV or movies, so the lighting should be low and the décor relatively simple, usually. For living rooms with some more flair, consider LED lights in different colors that accentuate the daring decorations you have placed there. The lighting should go along with the items of decoration in every room. In addition to providing light to the interior of your home, LED lights can be decorations themselves. Use them to bring out the life in any room of the house. Lighting is a key piece of the ambiance of a space, so make use of all the lighting options you can. LED lights can be great options, but think about chandeliers, old-style lamps, and bright, decorative overhead lights that add to the ambiance and décor.