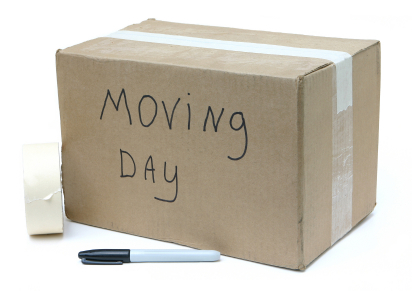 It probably comes as no surprise that the weekend is the most popular time for people to schedule a move. It's easier to get time off work on a Saturday or Sunday, and for some this seems like a commonsense choice. However, the popularity of weekend moves is one of the biggest cons for this traditional schedule. Carefully consider both options to determine which is right for you.
Moving on a weekday has many benefits. If you have children, your weekday move can take place while they're at school and not underfoot. Neighborhoods and apartment complexes are generally quieter and more deserted during a weekday as well. While you may find your new neighbors strolling over to poke around and say hello on a weekend, you're more likely to enjoy a quiet solitary experience on a weekday.
If you're able to take two or three days off of work, you can merge your weekday move with the weekend and potentially return to work on Monday well-rested, refreshed, and settled in to your new home. Schedule your move for Wednesday or Thursday, use two or three days to settle in, and relax on Sunday before you head back to the grind.
Rush hour traffic is often cited as a source of concern for families planning to move during the week. This is easily avoided, however. Simply schedule your movers for a little later in the morning so you'll hit the road just after rush hour. Speak with your moving company about the size of your home. They can provide you with a good estimate as to how long it will take the movers to load and unload the truck so you can avoid rush hour traffic.
One of the biggest cons to moving on a weekday is the issue of taking time off work. For some, this may require unpaid days off. While this can hurt your income for the month, you should take a moment to consider the savings you'll get from the moving company for choosing a weekday. Friday, Saturday, and Sunday moves are almost always more expensive.
If you're still leaning toward a weekend move, you'll find there are benefits to this choice, too. If you need extra hands to help you clean up your old home or prepare the new one, it will be easier to enlist the help of friends and family on the weekend. Older children may offer a great deal of help. If this is the case, it's beneficial to move on a weekend when they're out of school.
The ultimate decision of whether to move on a weekend or weekday is a personal matter of your schedule and preferences. Schedule your move well in advance to make sure you can arrange for the help you need from professional movers, friends, and others. A well-planned move will keep things running smoothly so you can get settled in your new home in no time.