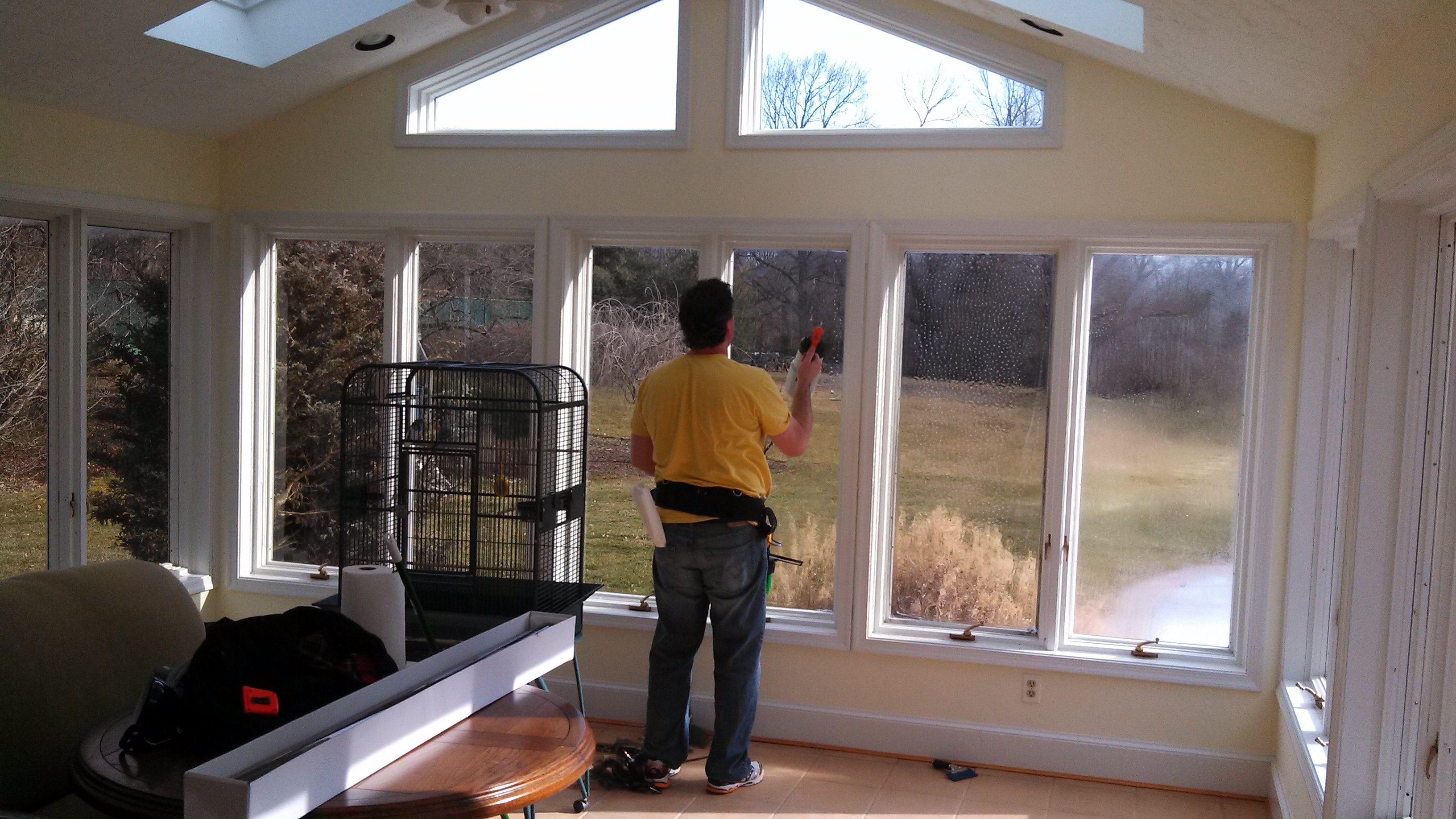 When you want to upgrade your home to improve energy efficiency, residential window tinting is an option worth exploring. Here are the pros and cons of window tinting to help you to decide if and how best to utilize this green feature in your home.
PRO'S
Reduction in your utility bills. You could save up to 40 percent on your utility bill by adding tinting to your windows. This results from a reduction in heat transfer into the home in the summer time with less use of central air and fans, and out of the home in the winter time. That means a savings that over time will be cheaper than window replacement.
Return on investment. Those savings in your utility bills amount to an excellent return on investment.
Protect your interior fabrics. Window tinting works to block the UV light that enters your home, with estimates that 99 percent of US rays are blocked. The UV rays are what damage your furniture by fading colors.
Clear windows. The latest window tinting technology is no longer a literal fix: your windows don't have to be dark, or look reflective, in order to block UV rays and give you the benefits. You will maintain your clear windows and your views.
Reduced heat in your home. Window tinting can reduce the heat of the sun in your home, too. So when you are sitting by a window the window tinting will block 55 percent of the heat coming into your home making you feel more comfortable in your home.
Added security. Residential window tinting, which goes on a like a film, can protect you and your family when accidents happen a window breaks. The tinting prevents the window from shattering, and keeps those small pieces of glass from hiding on the floor causing injury later.
Utility company rebates. Many utility companies, like those in the state of California, offer rebates to customers who add use window tinting.
Good deal when buying new windows. If you budget is super tight, the combination of a less expensive window and window tinting can give you the efficiency of some levels of triple-paned windows.
CON'S
Warranty problems. Unfortunately, some double pane window manufacturers will void their warranty since residential window tinting is a retrofit. Other manufacturers do not.
Difficult to apply. Improperly applied window tinting can leave unsightly bubbling because the window frames and latches make it difficult to apply.
Choosing which film to use. Different installers have their preferences of which tinting is the best to use. You can check out NFRC certification, which rates different brands and types of window tinting for energy efficiency based on solar heat gain coefficient (SHGC) and other efficiency standards.
A second issue arises when choosing the right film for your climate.   Where you live will determine which type to buy. The clear film, which lets in light and keeps out solar heat that comes in during high temperatures, is not as beneficial in cold climates where you want the passive solar heat gains. Choose your window tinting carefully.